Forklift Battery
Safety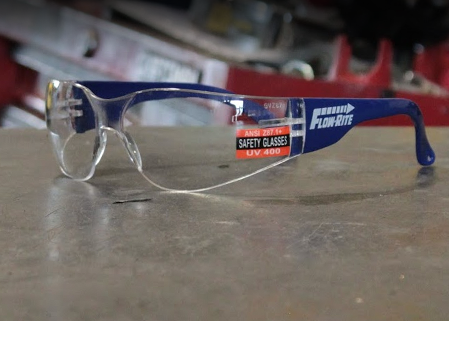 Service & Support
At DC Power Solutions we know forklift battery safety is important. Employees are your biggest asset, we want to help you protect them by providing you with useful information, advice and products. We provide a library of MSDS Sheets from DCPS, Enersys, Crown, Bulldog and Quick Cable for your reference as well as preventative maintenance program and service for your lead acid batteries.

Are you ready in the event of a battery spill? Don't make safety an afterthought, keep a forklift battery Spill Kit on hand for protection, containment and neutralization. Nothing beats careful planning for real life safety and solutions. Learn more about what to do in the event of an industrial battery acid spill and how to neutralize acids and electrolytes. Call us for help at any time 800-326-0691.
Compliance, OSHA & ISO 9000
OSHA and ISO 9000 certifications show that your business is efficient and responsible as well as safe and ethical. We are happy to help you be OSHA and ISO 9000 compliant. DC Power Solutions will make sure you have the necessary lead acid battery reports and information for your ISO 9000 application.
We train our Solutions Providers* to make sure you have all the materials, equipment, information and support needed to remain in compliance with OSHA standards and guidelines. As requirements change we will keep you updated, saving you costly fines and down time. DC Power Solutions is also an EPA Certified disposal facility for scrap lead acid batteries. You can request a scrap battery pick up or drop them off. Read more about refurbishing and recycling batteries.
Let's talk 800-326-0691
Have questions or a mining battery problem that we can help you with?
Contact us
Forklift Battery Spill Cleanup
This short step-by-step video shows how a Spill Kit simplifies a battery spill cleanup. Preparation is key.


DCPS Forklift Battery Spill Cleanup Video (2:18)