Deep Cycle Batteries

Raptor Battery Series | 6 & 8 Volt

Spending time outdoors? No matter the time of year in Utah (Idaho, California, and Washington included), people rely on batteries to help power their adventures in the great outdoors. Snow, rain, or shine it's a good weekend when we can get away into the fresh air, heading to golf courses, mountains, the desert and national parks that dot this part of the country, and those of nearby states. Our goal to provide high quality energy storage solutions and services led to the Raptor Battery 6 and 8 volt lead acid battery series and our exclusive 18-month warranty.

Raptor Lead Acid Batteries
• RV Batteries Flyer (PDF)
• Golf Cart Batteries Flyer (PDF)
• Marine, ATV, other
• Get more ideas about RV Batteries on our Pinterest idea board

Coming soon Raptor Semi (18-Wheeler) Batteries

The Raptor batteries provide a solid rechargeable energy solution for outdoor adventures. Our 6 and 8 volt Raptor batteries give true 700 cycle performance, extended service life and is suited to arduous deep cycle semi-traction applications.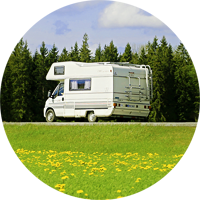 Raptor 6-Volt RV Batteries
Checking your battery's charge and making sure your batteries are in good working order is as important as packing the clean water, marshmallows, and TP before you begin your adventures! If you count on a charge or deep cycle battery to get started be sure to check your batteries before you go out. We can help.

Boondocking, or traveling outside campgrounds, is a popular way to use your RV to really get away from things without leaving all of the comforts of home. Batteries mean you can take your electricity with you, still relying on batteries doesn't mean you want to be worrying about them. The reliability of your RV batteries matters most when you're away from home and need to count on them for a successful excursion.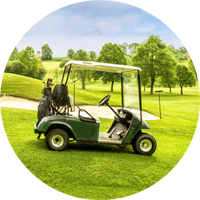 Raptor 8-Volt Golf Cart Batteries
You don't want to be stuck out on the 7th hole with a dead golf cart, subsequently dragging your golf clubs around the course and back to the club house. We work with golf courses to ensure the fleets of golf carts are not stopped by dead batteries with solutions for charging and regular preventative maintenance. Are your batteries ready to go camping?

Have questions or battery problem that we can help you with? Contact us


Let's talk 800-326-0691
Recycle with Simplicity
DC Power Solutions
DC Power Solutions is an EPA certified battery disposal facility and we can accept your batteries for recycling so you remain in compliance with the law. Lead acid batteries, like the Raptor series, are almost 100% recyclable.

If you need to recycle some batteries please drop them off during business hours or if you have several, or large batteries like forklift or mining batteries please fill out our battery pick up request.