Mining
Lead Acid Batteries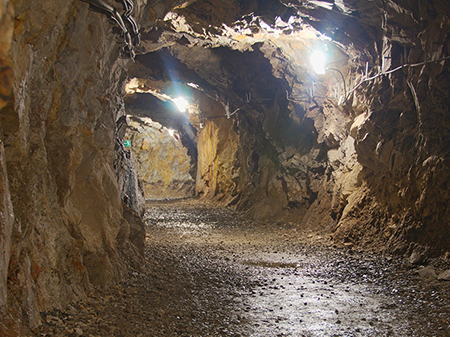 Mining machines are known for being behemoths and they require lead acid batteries that are really big! In fact the lead acid mining batteries used to power the large equipment onsite at mines are much larger than car batteries, forklift batteries and even aviation and train batteries. The batteries powering mine equipment are larger than a refrigerator and some could even fill up a one car garage. These big powerhouse lead acid batteries need care and service to keep them up and running and DC Power Solutions (DCPS) specializes in the care and keeping of these massive batteries, including sales, mine equipment battery service, refurbishment and recycling. We work on batteries for mining machinery used at both surface and underground mines in the Western United States, mainly in Wyoming and Utah.

The mining battery specialists at DC Power Solutions assist mines by providing battery services onsite and at our shop; testing, troubleshooting and fixing mine battery problems. We go out onsite to the mines and can drill off the mining batteries to replace bad battery cells while on location, but we do offer expanded services at our shop which provides powerful battery data. When a lead acid mining battery is brought in house to our shop where we provide in-depth testing and track the battery data providing reporting and an inside look at the health of the battery. By bringing the battery to our shop we can provide in-depth information that far exceeds what can be shown with a simple volt meter. Based on the reporting we generate from the battery data, we can open an informed conversation with mining staff about the state of the battery and what solutions are available to choose from so they can get the battery, and mining machinery affected, back in working order. We also refurbish and recycle mining batteries.

Have questions or a mining battery problem that we can help you with? Contact us


Let's talk 800-326-0691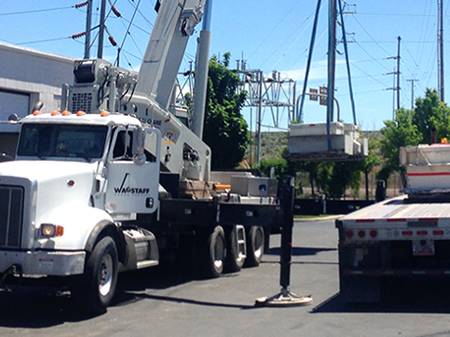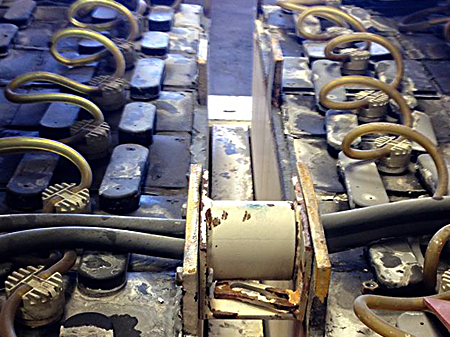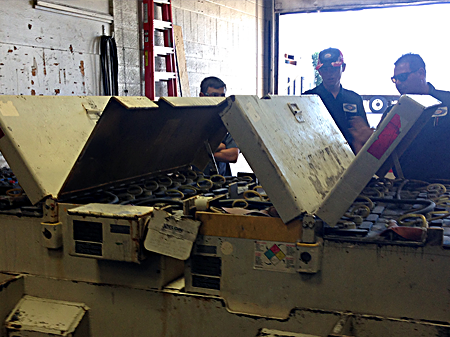 20,000 pound mining battery pictured, at the DC Power Solutions battery shop in SLC, Utah.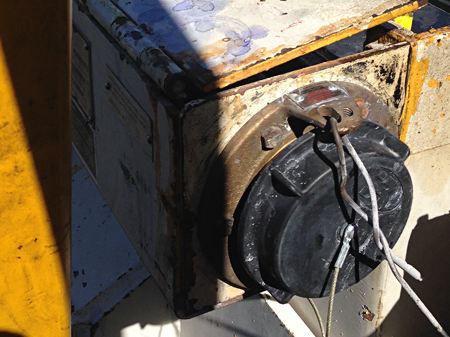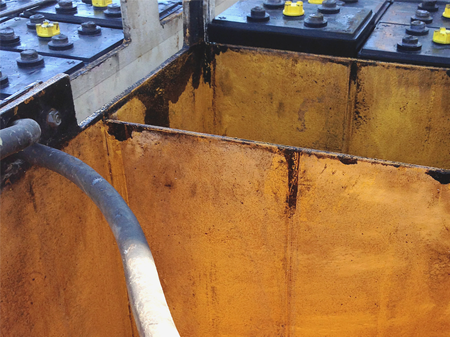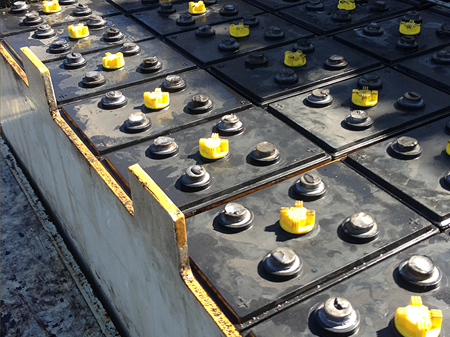 Parts of a mining battery while disassembled for service.
Mining Battery Service
We'll Come Out To
Visit the Mine
We are happy to come out to the mine to test and service batteries. So don't worry about transporting the battery to us, and reduce the downtime during battery service, for you and your teams.